Technology Introduction
A UAU assessment system has been built to learn the working status at any time by using UAV to assess the working quality, of personnel and vehicles on specific routes, and regions on the ground. A big data assessment system with cloud computing has been built to conduct scientific assessment, research and judgment on personnel, vehicles, finance and project quality and proposals to further optimize the proposal.
Kangjie Sanitation Group implemented the "Internet Plus" strategy and created the "Intelligent Sanitation". Recently, the Group increases the R&D investment in science and technology and strengthening the strength of the scientific personnel. With the joint efforts of all departments, the UAV assessment has made some great breakthrough.
Photo: the UAV flight test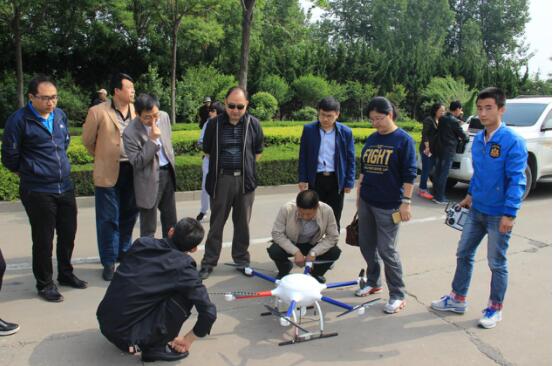 "Intelligent Sanitation" is an emerging system being developed. As new technology emerges, the Group has continued to invest more R&D funds into this emerging technology. By embracing the new technologies, the Group can fully acquire and learn the sanitation information. Depending on Internet Technology and Mobile Internet Technology, the Group realizes the real-time monitoring and managing in terms of personnel, vehicles, work progresses and others. The Group has created reasonable management model, which improves working quality at the same time reducing the operating cost. All works could be connected with the Intelligent City Net through Intelligent Sanitation Management Platform. Through the Big Sanitation Data Center, the system could provide services for managerial and field personnel at anywhere and anytime.
Photo: Kangjie Group R&D UAV Test Flight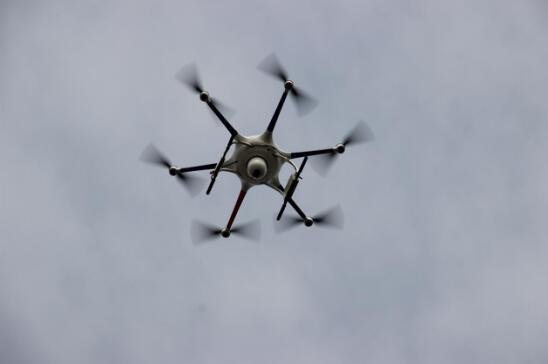 It is reported that UAV assessment can be more intuitive and obtain direct first-hand data than the conventional monitoring means, and thus improves on inspection efficiency and it can also be revisited for secondary inspection through video. The staff can randomly check the working condition and quality of all workers via video cameras. The results can be used to assess the workers performance and being used in the reward and punishment scheme. The following problems that are road blocks in the traditional system now can be solved in the UAV monitoring system:
l The data is hard to read during the rainy day.
l The data is not accurate if there are obstacles between monitoring vehicles and working areas.
l The data is not learned in a timely manner when traffic jam occurs.
l The staff provides false information.
l The high-cost of vehicles and personnel, the great mobility of workers and difficulties in management.
l Vehicle exhaust pollution
l All –weather monitoring can't be realized.
With the UAV assessment, we now can realize all-round, real-time and all-weather supervision processes.